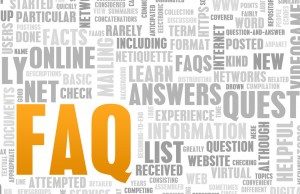 What Means Plugin?
WordPress Plugins are composed of scripts that extend the functionality of WordPress.
How can i install the plugin ?
Installing "Real Estate" can be done:
1) Download the plugin and Upload the ZIP file through the 'Plugins > Add New > Upload' screen in your WordPress dashboard Activate the plugin through the 'Plugins' menu in WordPress
or
2) By FTP, extract the zip file and just drop the contents in the wp-content/plugins/ directory of your WordPress installation and then activate the Plugin from Plugins page.
How to Remove the plugin?
A)Go to Dashboard – Plugins Page (Installed Plugins)
B) Click Deactivate
C) Click Delete or, by FTP:Go to folder: wp-content/plugins/ and remove the folder real-estate-right-now with all files.
How to Deactivate the plugin?
1) Go to Dashboard – Plugins Page (Installed Plugins)2) Find Real Estate Plugin
3) Click Deactivate
Where is the OnLine Guide?
Can I include the properties by front end?
What I need to use this plugin?
You need one site with WordPress installed.
How to set Permalinks?
Set Permalinks to Post Name
(Dashboard=> Settings=> Permalink).
How to add more images and gallery?
You can add a gallery for each property.
For details, in the properties's page, click Help Button in the top right corner. Look images and galleries.
Can I import/export data?
You can import (and export) your properties database using WordPress import Plugin.
For details, visit:
www.wordpress.org/plugins/wordpress-importer
You can ask for more details about in their Support page:
www.wordpress.org/support/plugin/wordpress-importer
At this moment, this is the unique option available to import and export data.
Problem With Spanish Language, how to fix?
You need to rename the file
from:
/language/real-estate-right-now-es_ES.mo
to
/language/real-estate-right-now-es_XX.mo
(replace XX – uppercase – with your country code)
To know your country code, run this search on google:
wordpress complete list locale codes
and your WordPress settings panel selects your right country language.
Dashboard => Settings => General => Site Language